pink lemonade 6. come a little bit closer + malt (snowflake shake) + milkshake + banana
story: timeless. medium: pen + digital.

I almost feel like I should apologize for this completely ridiculous drawing. Nina mentioned Ashdown chatting up a guy on the milkshake post and then...THIS IS WHERE MY MIND WENT. Mostly safe for work?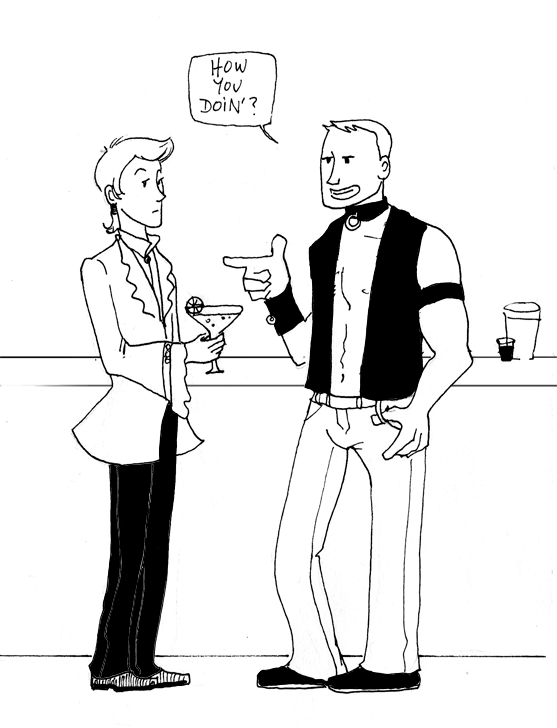 IDK WHO THIS GUY IS, BUT HE REALLY WANTS TO BE ASHDOWN'S NEW FRIEND.

I briefly explained this drawing to a friend yesterday and she said "Are there leather daddies in the future?" Hope you get a kick out of this, Nina! ♥