~*Artist*~
:
hi_falootin
Prompt
:
mocha
#24 'take it or leave it'
Extra
: wafer cookie!
Jason reacts to Christine's cooking. Safe for work!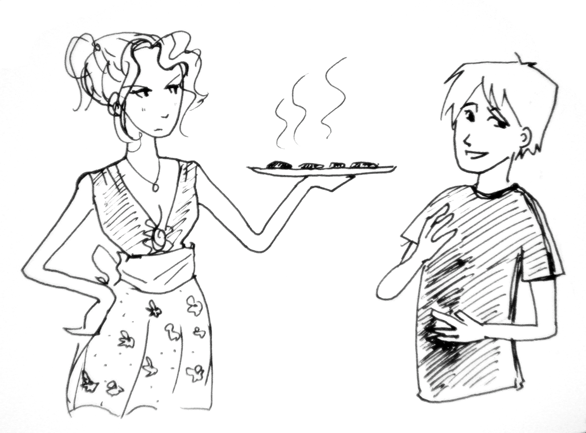 Photographed under not-so-great lighting, hope the image quality isn't too terrible. Oh, and I was trying a different art style with this--just drawn in pen, really fast, so please try to ignore the problems ;) Drawing in pen is dangerous!
Runaway Tales